Welcome To Our Shop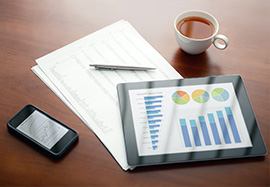 Whether you are a do-it-yourselfer or professional repair technician, you should bookmark our website since it will become your favorite place to visit when you have a problem with your appliances.
We strive to provide the best assistance and help to find the best solution to save your appliance, time, and money.
Who We Are?

Inspired by our Recycle Refurbish Reuse mission and DIYs (YOU), Certified Parts specialists are here to solve the parts problems all day every day. We help our customers to extend the life of their appliances by providing quality replacement parts at a very low cost.

Whether it is for a residential or commercial appliance, we will help you find the right part quickly and conveniently. Since our launch in 2015, we have assisted and helped thousands of do-it-yourselfers and many professional service providers with their repair needs.

Our Mission

If you need to initiate a warranty claim you can file a claim directly here from the link below or contact us to clarify any questions by creating a support ticket

Our Goal

Our goal is to become the best source for home and business appliance parts as well as other major consumer electronics including computers, wireless devices, and other indoor/outdoor products.
Our Value
Our refurbished parts match or exceed the quality of a new part that on average is 70% cheaper, including shipping cost than the price of new replacements in the most discounted stores. As a testimony to our claims, our refurbished parts come with a minimum of one-year limited warranty which is 4 times longer compared to the standard 3 months warranty for new OEM replacements. For more details about CP's warranty, visit our warranty page or click here.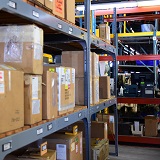 Parts with the Best Warranty
As we are primarily specialized in salvaging and refurbishing major appliances such as microwaves, dishwashers, washers, dryers, fridges, stoves, and ranges, we also provide opportunities for our sellers to sell their quality approved and certified parts in various other replacement parts categories.
Besides thousands of repair parts, we also uploaded many repair guides, diagrams, and other digital tools that will help you to quickly identify matching replacement parts or model numbers of your household appliances. We also have created a library of installation instructions created by do-it-yourselfers detailing the repair process step by step.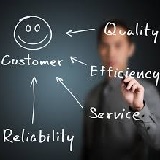 24/7 Support
Our service is to provide our customers with a cost-effective timely solution to obtain the necessary parts needed to repair or upgrade their appliances.
We also provide tools to help at every stage of the repair from troubleshooting to installing the part. We thrive to become the ultimate home and business repair source for all major appliances.
Our website provides all the handy tools to easily locate and cross-reference all major brands, models, and part numbers.
Happy customer says
" Spent time helping me determine if my transformer was good. Received part as advertised."
- Jenifer - Very helpful trouble shooting my issue
"Product was as described, the site was easy to use, and the product arrived safely. What more could I want?"
- Concerned C - Happy with this purchase and seller
" Very fast service. The part came in just a few days. Microwave fixed."
- Wendy M - fast and complete
"This is the only appliance parts company I'm shopping from now on. I did a lot of looking for a particular piece of tempered glass for a microwave oven, and Certified Parts was the lowest price BY FAR. I had almost given up locating a reasonable price when I found their website. Save yourself a lot of time and a lot of money by checking this company FIRST to see if they have the parts you need--you won't be sorry. Compare with another company or two and you'll be convinced like I am, that this company should be your first go-to appliance parts source. I wish I had known about them 6 months ago, I would have saved tons of money on parts for a refrigerator and washer/dryer. I will be a returning customer in the future!"
- Newton J. - Great company, I will be back
"so, i'll start with the minuses: 1) sadly the website advertises parts in near stock when in fact they may not be in stock at all. Due to being unlucky and bad timing as they moved warehouse location, it took me a long while to get mine. So check if you can get it right away 2) in my case, had I known the long delay, I could have sent my board to repair instead of buying a repaired board that took a long time to be found. If your board is not available, ask if you can send your for repair. Anyway, they did find me a repaired board eventually and despite the long delays, did a good job keeping me in the loop with what was going on. They also nicely agreed to fix my existing board at their cost to make up for the delay, so that I would have a spare board should it fail again. So basically everything didn't go right from the beginning, but they did their very best to make it up to me and I have a working microwave again. Thank you."
- David Jame - They went above and beyond to get my board fixed
"It was easy to use their web site to find the part I was looking for and verified it fit. The price was the lowest available. The part was delivered before I knew it. It worked. I'll be back."
- Anonymous - Thanks for the great part.
"Exactly the right part; arrived very quickly, worked perfectly. Thanks!"
- Paul E. - really fast
"By googling the part's ID we were able to find your company. You had the part in stock. We received it in four days. With a little sweating and pleading it went in. Thank you so much. Within a short amount of time we had the microwave up and running. Microwaves aren't made in the same dimensions anymore. I would have had to have the back splash cut down in order for a new one to fit."
- Cheryl M - old microwave switch
"I had an appliance guy check out my microwave (at great expense) and declare that I needed a new transformer, a new control board, and a new turntable motor. Doubting his diagnosis, I started testing components myself and determined that all I probably needed was a new high voltage diode. With Certified-Parts.com's price being only $4.00 delivered, I figured "why not?". Bought the part, a couple of days later it arrived and that fixed the problem. Should have started with Certified-Parts.com in the first place. With prices so low, it's worth taking a chance on a repair instead of replacing the appliance."
- Denise N - Big savings
Certified-Parts is a division of Midwest Recycling Corporation, a company that is serving planet earth and its population.